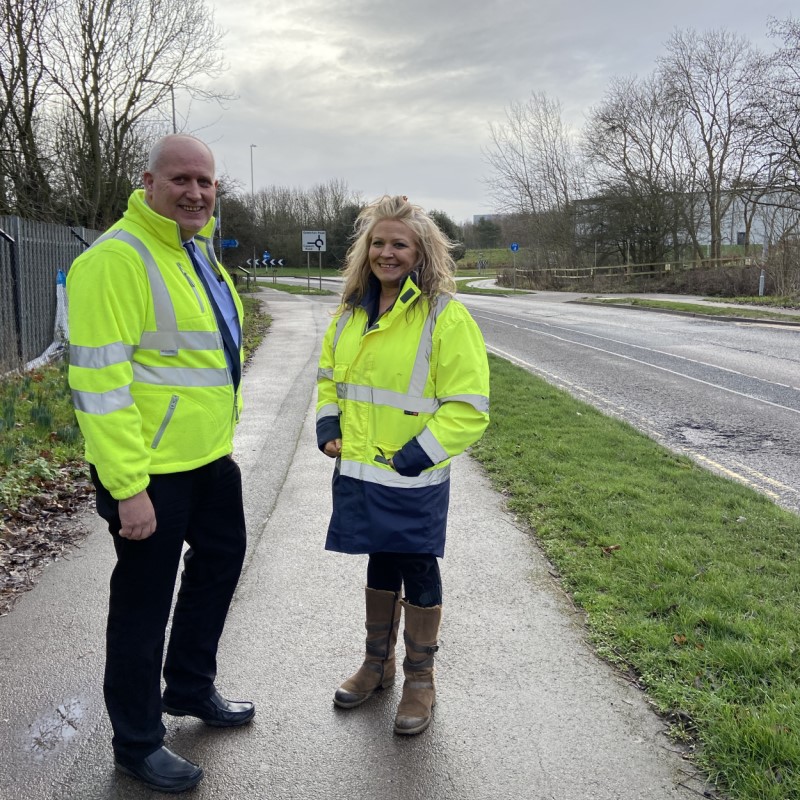 'A happy and prosperous New Year for all' – this is the message from the Brackmills Business Improvement District (BID) team who have exciting plans afoot for 2020.
Last year the Northampton industrial estate renewed its status as a BID, meaning that more than £2million is now being pooled, with every penny set to be invested on the estate.
Plans afoot include a return of the popular business breakfasts, drop in employee catch-up sessions and a new awards scheme for businesses on the estate.
The estate's commitment to safety and security will continue to ramp up. Crime has been at an all-time low for the last few years, where as pre-BID crime and anti-social behaviour was rife and there were issues with travellers and encampments. £628,000 has been earmarked specifically for crime prevention and safety over the next five years.
In addition, £735,000 is set to be spent on infrastructure and the first project will be to invest over £30,000 on improving a pot holed ridden section of one of the main roads on our estate, a project key to improving traffic flow and to making the lives of our staff and visitors so much smoother.
This resurfacing work will take place on Caswell Road – a stretch which runs from IPSL, near the main gateway to the estate, to Brackmills Business Park, which is home to amenities including Costa Coffee, Greggs, Subway and Pizza Hut.
Work will take place within the next two months, across two weekends to avoid traffic delays for estate employees and visitors.
Sara Homer, promoted from BID Chair to CEO of Brackmills BID last year, said: "What an exciting year we have ahead of us. Achieving the YES vote for a renewal of our BID status has secured a bright future for the estate. We have funds to invest, a committed board of voluntary directors and more than 14,000 employees calling Brackmills their home."
Other BID plans include a new focus on community and environmental projects
Sara said: "So many of our businesses do incredible things for charity, for the wellbeing of their staff, for the estate's environment. We have designed a new GIVING BACK portal on a website to promote just this and to celebrate all the unsung heroes on our estate as well as all the excellent causes they support."