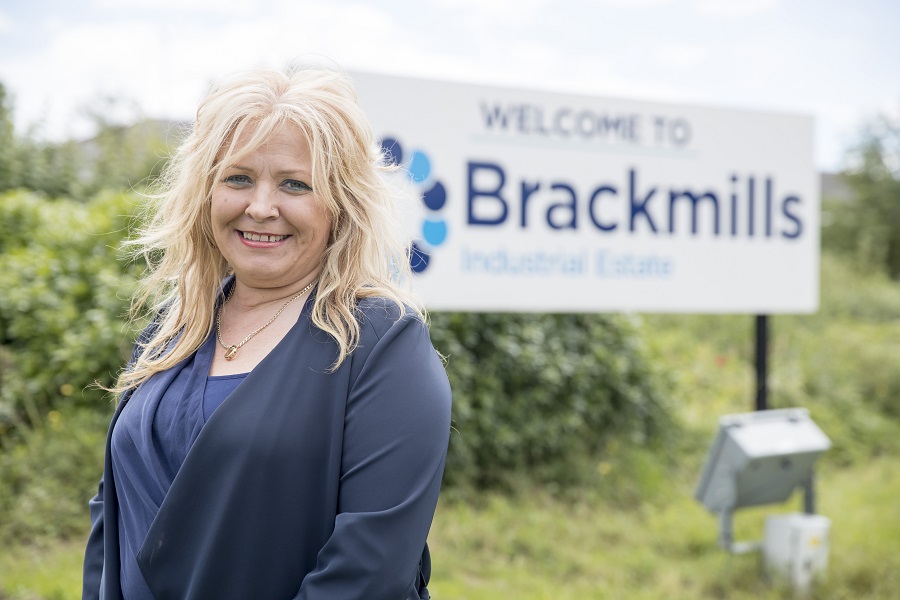 A newly expanded board of voluntary directors are now heading up Brackmills – as the estate continues to make plans for its next five years.
In June the Northampton industrial estate renewed its status as a Business Improvement District (BID), meaning that more than £2million has now been secured for the future of the estate.
At the new BID's recent Annual General Meeting two new directors were voted in – which means the BID board is now made up of CEO Sara Homer and sixteen voluntary directors. The new faces are Kevin McAllister from ACS Office Solutions and Annie Carney from Baxter Healthcare Ltd.
Sara Homer, CEO of Brackmills BID, said: "A warm welcome to our new directors and thank you to the whole board, who give up their time for the good of the estate. Our board helps shape projects and priorities and we couldn't do this without them."
Supporting Sara in her new role is Howard Wilson from Brackmills-based Startech.com who is Chair of the BID and Charlotte Patrick from The University of Northampton who is now the Deputy Chair.
New plans for the next five years include a return of the popular business breakfasts and other events including a business expo. A new awards scheme for businesses on the estate is being planned for 2020, and the estate's commitment to safety and security will continue.
Meet the Brackmills Board:
· Sara Homer, Brackmills BID CEO
· Howard Wilson, Startech.com, Chairman
· Charlotte Patrick, The University of Northampton, Vice Chair
· Michelle Coles, Miswa Chemicals LTD, Company Secretary
· John Harley, ACS Office Solutions
· Jon Morgan, In'n'Out
· Stephen Hylton, Alcura
· Martin Paynter, Stertil
· Mark Meadowcroft, Signs Express
· David Drummond, Harting LTD
· Ian Lewis, Travis Perkins
· Richard Baker, Prop-search
· Robert Whittle, Pidy UK Limited
· Cllr James Hill, Northampton Borough Council
· Sharon Hacker, Cygnia
· Kevin McAllister, ACS Office Solutions
· Annie Carney, Baxter Healthcare Ltd