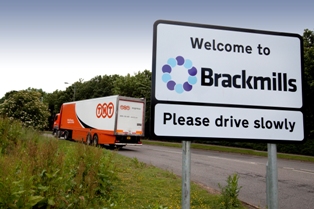 18/01/2019
18th January, 1.30pm-4,30pm at the Nene Whtewater Centre, Northampton
Brackmills has teamed up with the Industry led Forums in Northamptonshire (faciliated by University of Northampton) and Northamptonshire Police to run this half day document awareness workshop. This is a free event for all Brackmills based businesses and members of the Industry led forums

Run by Steve Gamble (East Midlands Special Operations Unit -Special Branch), this informative workshop is designed to provide reassurance and awareness of the security features contained within identification documents.

These include passports, Visas, identification cards, driving licences and bio metric data cards (irrespective of the country of origin) which may be used in support of job applications, verification of identity, security vetting or any other purpose.

This event is aimed at those who regularly or routinely examine identification documents. Ahead of the event a number of documents and details will be emailed through to attendees.
Find out more and book HERE.