Giving back to our local community is at the heart of what our Brackmills businesses do in Northamptonshire. The estate is a proud and committed member of the business and wider community.
Our businesses give back and support the wider community at every opportunity. Businesses on the estate organise regular fundraising events and sponsor local causes.
Here are just a few highlights:
Pidy UK, based on the estate, organises an annual cycle ride in aid of The Hope Centre, a Northamptonshire charity which strives to relieve poverty and tackle the causes of homelessness. Companies from across the estate take part and support the event, raising thousands of pounds thanks to their pedal power. Good luck to this year's team who set off soon.
On Target hosted the 'OnTarget Biathlon' in July 2018, challenging competitors to a gruelling combination of cycling and shooting.  The event was a timed race between five contestants over three laps. Find out more and see how the fundraising went here: https://ontargetrange.co.uk/biathlon.
A summer fun day on the estate last year raised much needed funds for local charity Niamh's Next Step, a Northamptonshire charity which supports children suffering from neuroblastoma.

Back in 2014 Polymer bearing expert, igus, celebrated both the company's 50th birthday and the 30th birthday of iglidur, a specialist bearing material, by driving a small car, retrofitted with igus bearings, on around the world tour. The company donated €1 per mile travelled, which included £2,500 to the neonatal intensive care unit Gosset Ward at Northampton General Hospital.
A team from Brackmills based Coca-Cola Enterprises cycled the Norbital Route around Northampton in November. Riding on Boris Bikes they dressed as Pudsey Bears and raised over £1,300 for Children in Need. Coca-Cola Enterprises also lent their support to Little Acorns, a nursery on Brackmills. Employee Lucy Richardson nominated the nursery for a community project which saw the company dedicating a day to give the nursery a new look.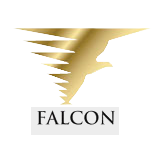 Falcon International Bags, also on Brackmills, has also done their bit for charity. The company supports Northampton charity Walk for a Cause, which raises money for local causes and community groups.
Startech.com is supporting the Charity Banger Rally to Spain for 4Louis
What is 4Louis?
4Louis is a UK charity that works across the country to support anyone affected by miscarriage, stillbirth and the death of a baby or child. We also work to improve the care bereaved families receive from health care and other professionals. https://4louis.co.uk/
What is the Rally?
The challenge is to drive a car worth less than £900.00 down to Spain and participate in La Tomatina Tomato festival, then back via Switzerland and the Netherlands in total covering 8 countries in 9 days.
When is it?
Departing the UK on 24th August
Our entry is 2002 Volvo V70 2.4 petrol driven by Myself (Howard Wilson) and accompanied by Sevak Avakianeros
How can you sponsor/donate?
You can personally donate any amount to our Just Giving page:
https://www.justgiving.com/fundraising/startech-4louis-fundraising
100% of your donation goes to the charity
If you want to do a bit more and add your name, Logo or slogan to the side of the car please drop me an e-mail at [email protected] with your proposal and we can discuss your thoughts and put a value on it..
I would ask that you be prepared to purchase the stickers and have them sent to me before 22nd August, I recommend
https://www.vistaprint.co.uk/signs-posters/car-door-decals?couponAutoload=1&GP=07%2f01%2f2019+05%3a14%3a21&GPS=5418759314&GNF=1
Your name will be shown at least 4 times in the photos published on Social media throughout the journey.
If you are a Brackmills business and want to promote your charity and fundraising events please get in touch today by emailing [email protected]