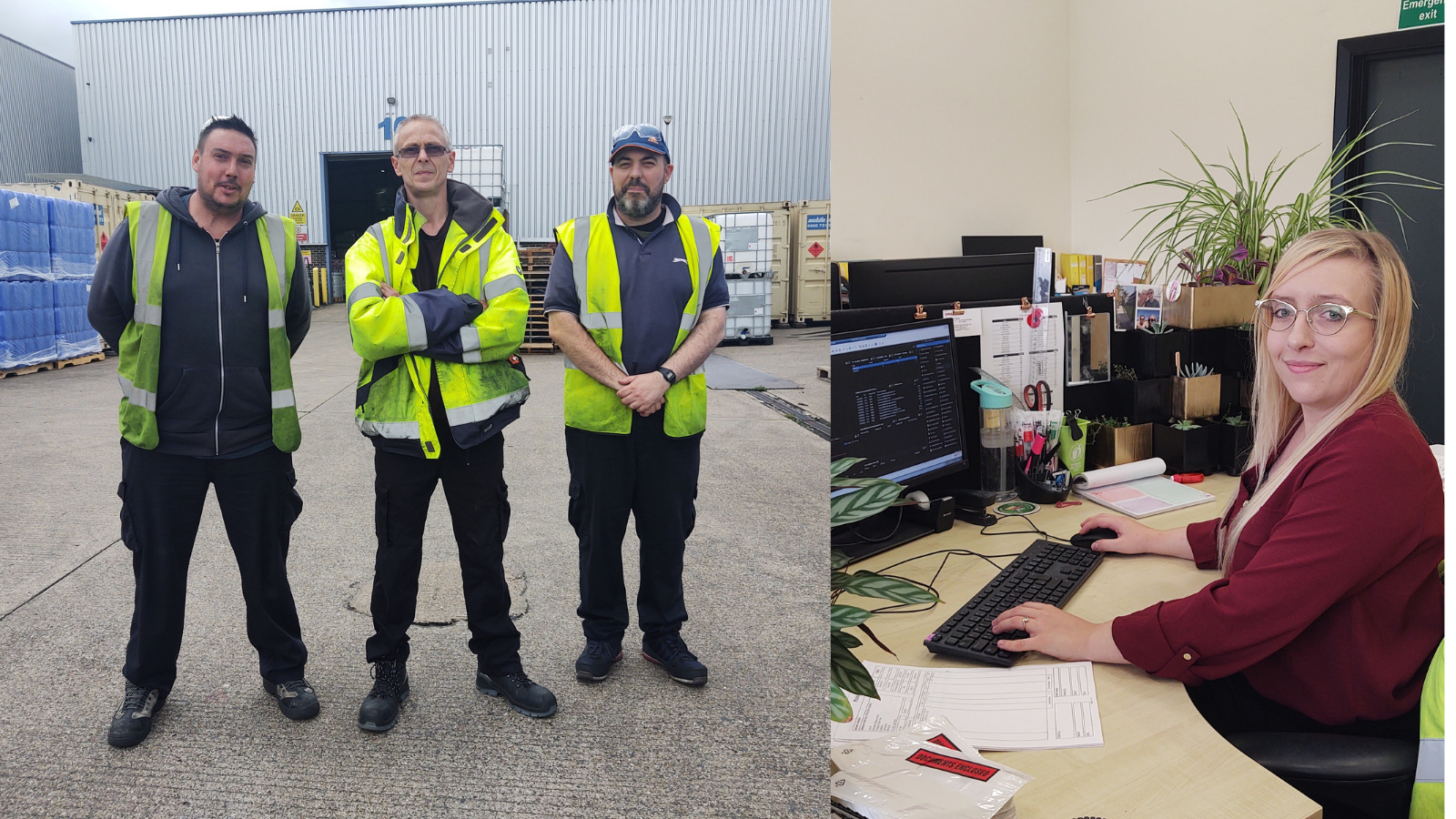 A team that has worked tirelessly over the past 12 months to keep the business running has been recognised for their hard work – scooping a top award from Brackmills Industrial Estate Business Improvement District (BID).
Miswa Chemicals, based at Caswell Road, is an internationally recognised manufacturer of automotive, household and insecticide products, couriering products across the UK and also exporting to countries largely in the continent of Africa.
The company has this month been announced as winners of our Above and Beyond the Call of Duty Awards, launched at the start of Covid to recognise the commitment and dedication of employees and businesses based on Brackmills.
Marketing Manager Zach Patel-Champion, whose grandfather launched the company that was one of the first to move to Brackmills Industrial Estate in the early 1980s, said: "When COVID struck we were determined to keep our doors open, to keep our staff in employment and to continue to provide essential products to the market. 
"Lockdown brought many challenges for the company. Many of the raw materials we rely on to create our products on site were snapped up by start-ups looking for a quick win by selling hand sanitisers. This meant we had to work hard to source materials and keep customers informed throughout."
Sara Homer, CEO of Brackmills BID, said: "It is a real privilege to be able to thank and recognise Miswa Chemicals who, like so many others on the estate, have worked hard, creatively and tirelessly to adapt to the challenges of covid and emerge intact and strong as the restrictions are lifted. Although we have had many awards over the last year this is our very first team award, so well done to everyone."
Swati Patel-Champion, Miswa Chemicals Managing Director, said: "Although we saw a drop in UK sales over lockdown, this quieter period gave us an opportunity to assess our internal processes and question operations, enabling teams to work together. We spent time streamlining our processes, not wasting a single second."
The team dispatched an impressive 18,000 pallets in the UK in 2020, using a total of 696 lorries and 169 containers.
Swati added: "The Warehouse team and Logistics Admin team have worked extremely hard and incredibly well together. They have not only managed the logistics of goods out with a high turnaround of lorries and containers - sometimes even three at a time - but also coped with fewer members of the team on site and social distancing. I'm very proud of what they've managed to achieve."
Why not nominate someone you know in our awards?